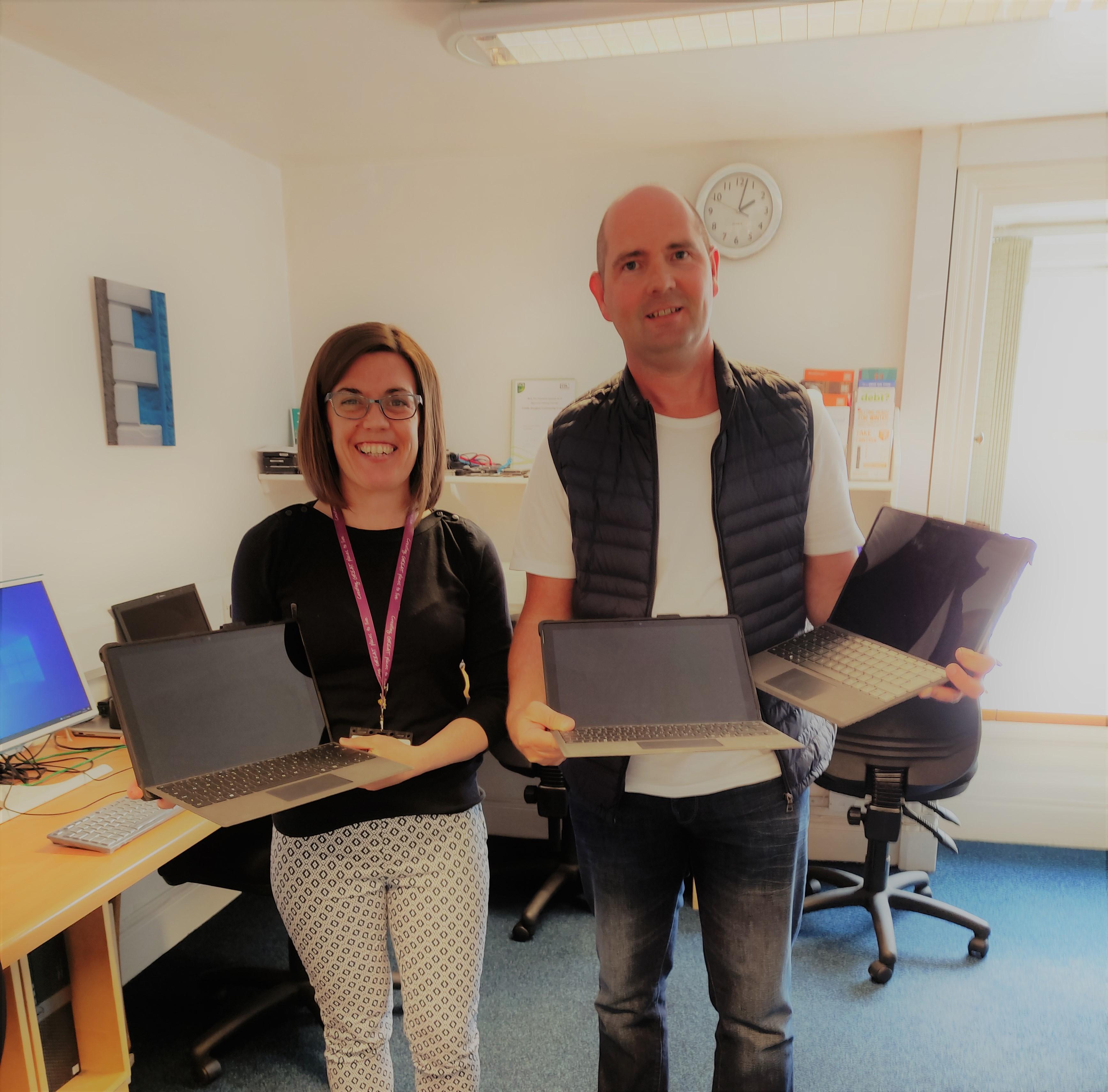 We were delighted to be able to donate 10 Windows Surface Pros to the TheITCentre's Device Refurbishment Project in Castle Douglas.

The devices will be given a secure data wipe and a software update which will allow them to be used for several years to come by people across the region.

The project is a GREAT way of ensuring that redundant ICT equipment avoids landfill and is repurposed. The laptops will passed on to those in need of a device to help improve their quality of life, reduce poverty and lessen the digital divide.

If you have any redundant PC's/Laptops/Tablets then please contact the team at The IT Centre in Castle Douglas, or feel free to get in touch. You can find out more about their refurbishing project here.

We'd like to extend a thank you to or Data & Digital Team at Loreburn, Moira and Murdo, for helping to coordinate the donation and to Deborah, one of our Income Officers, for delivering the laptops.